F5—topic & solution icons
With extended feedback and direction from F5's art director and creative director, I created a series of eight icons, each one representing a major company focus. And for each of those, 3–5 more icons to be embedded within to represent an internet solution within that focus.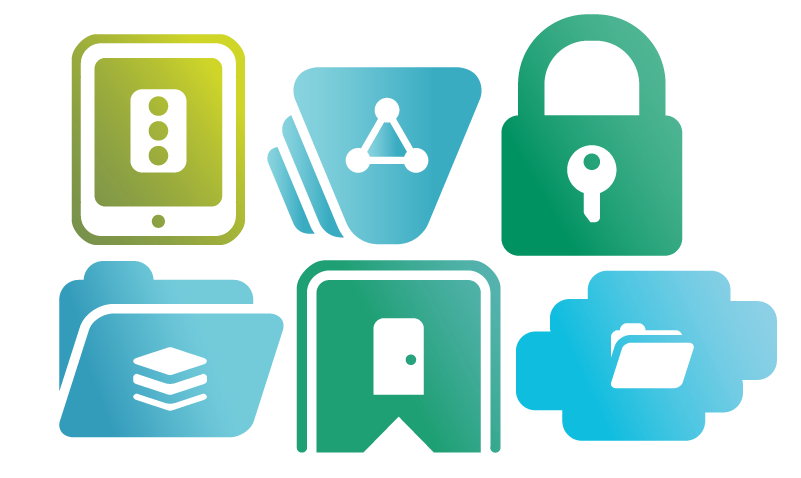 Eight icons were created to represent F5's main business focuses. 

These embedded icons represent the solution within these business focuses more specifically.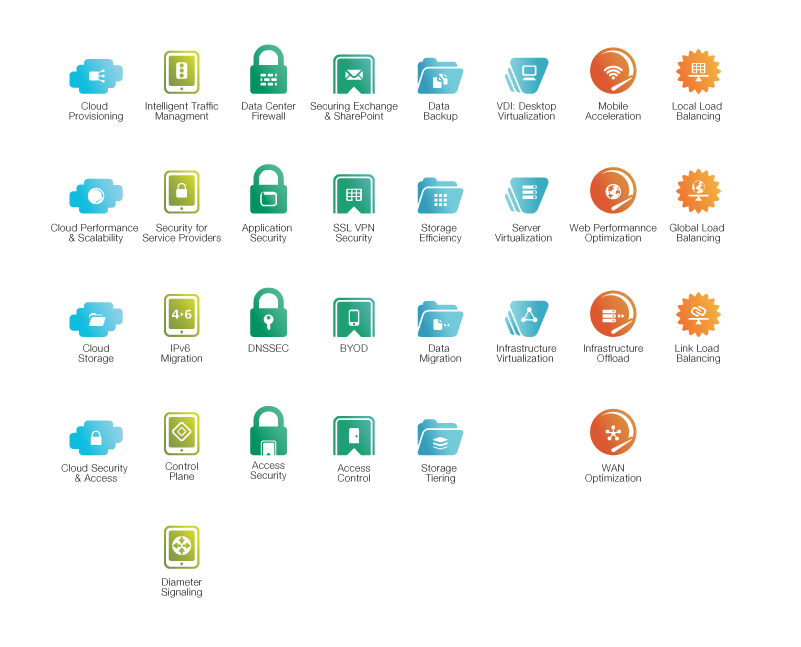 The icons were used along with gradations, stock photos, and patterns to create friendly approachable website headers.